A compilation from Ruth Troeller's diaries and papers now held at Stanford University Libraries
This book is for the viewer who likes topologies, feminism, european history, philosophy and who will enjoy perusing the unfolding visual narrative of 80 years of handwritten memories, personal thoughts and philosophical musings in German, French and English from a very personal  point of view.
15 copies with 3 artist proofs
24" x 20", 64 pages, cloth bound
archival pigment on Hahnemühle paper
Design and photographs by Luis Delgado
Texts by Marlita Kahn and Luis Delgado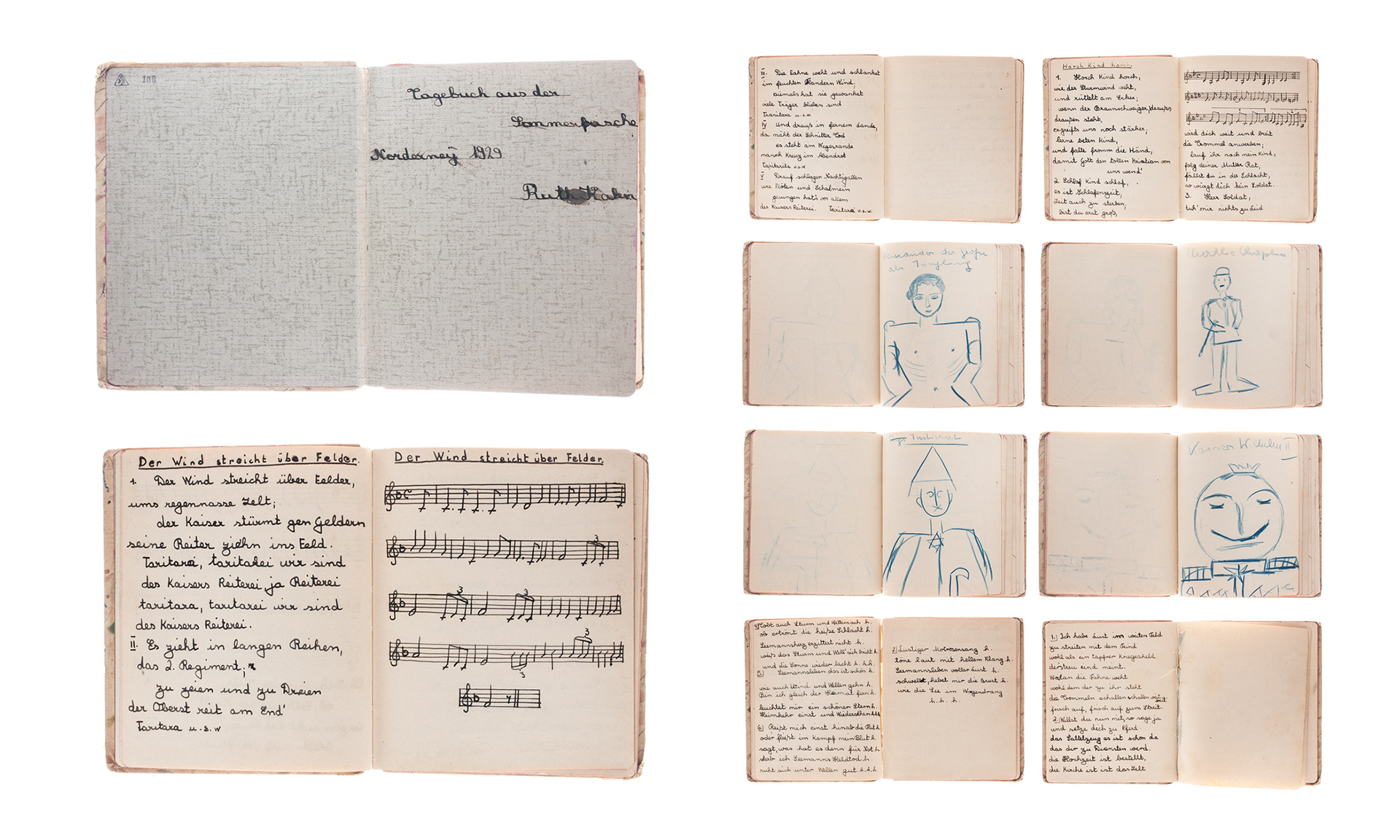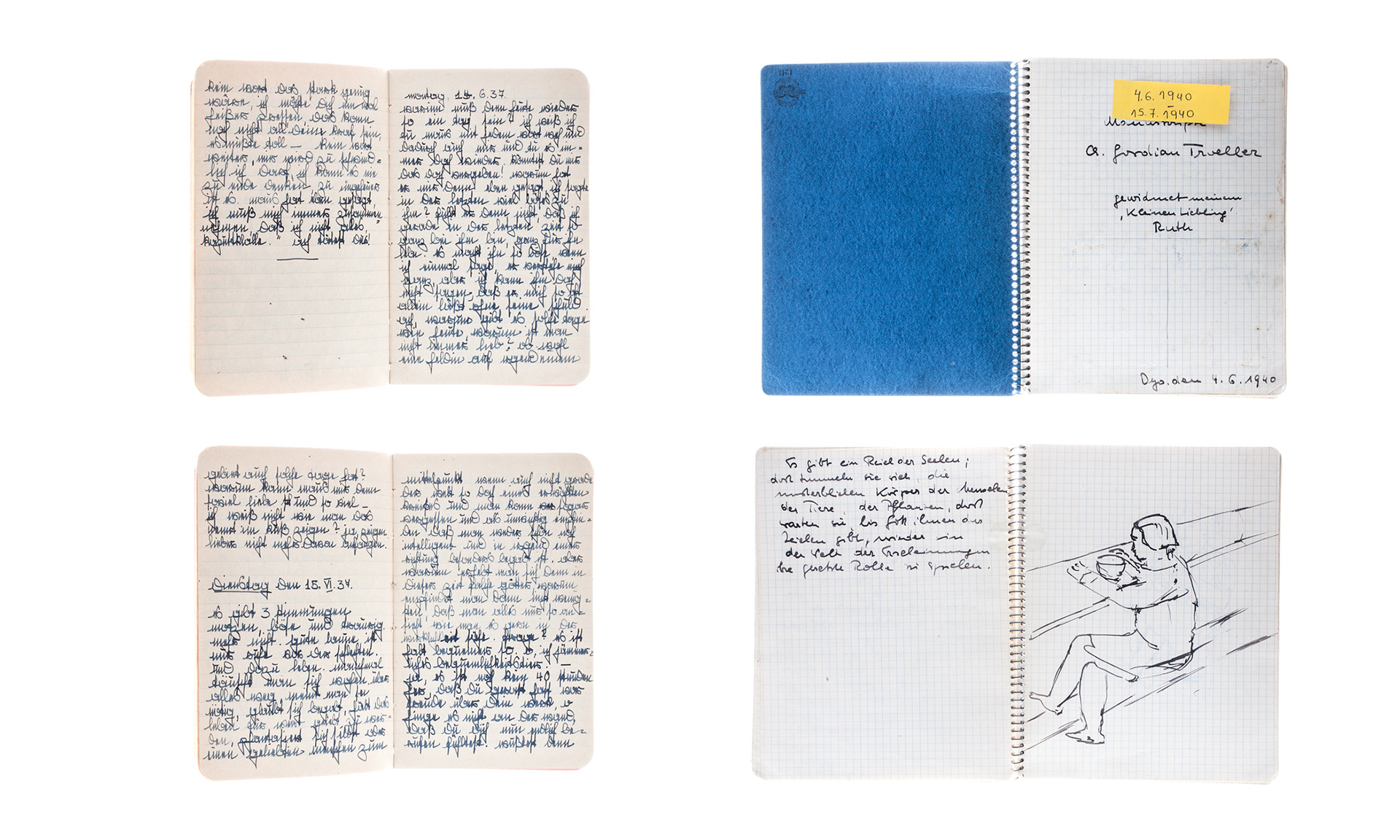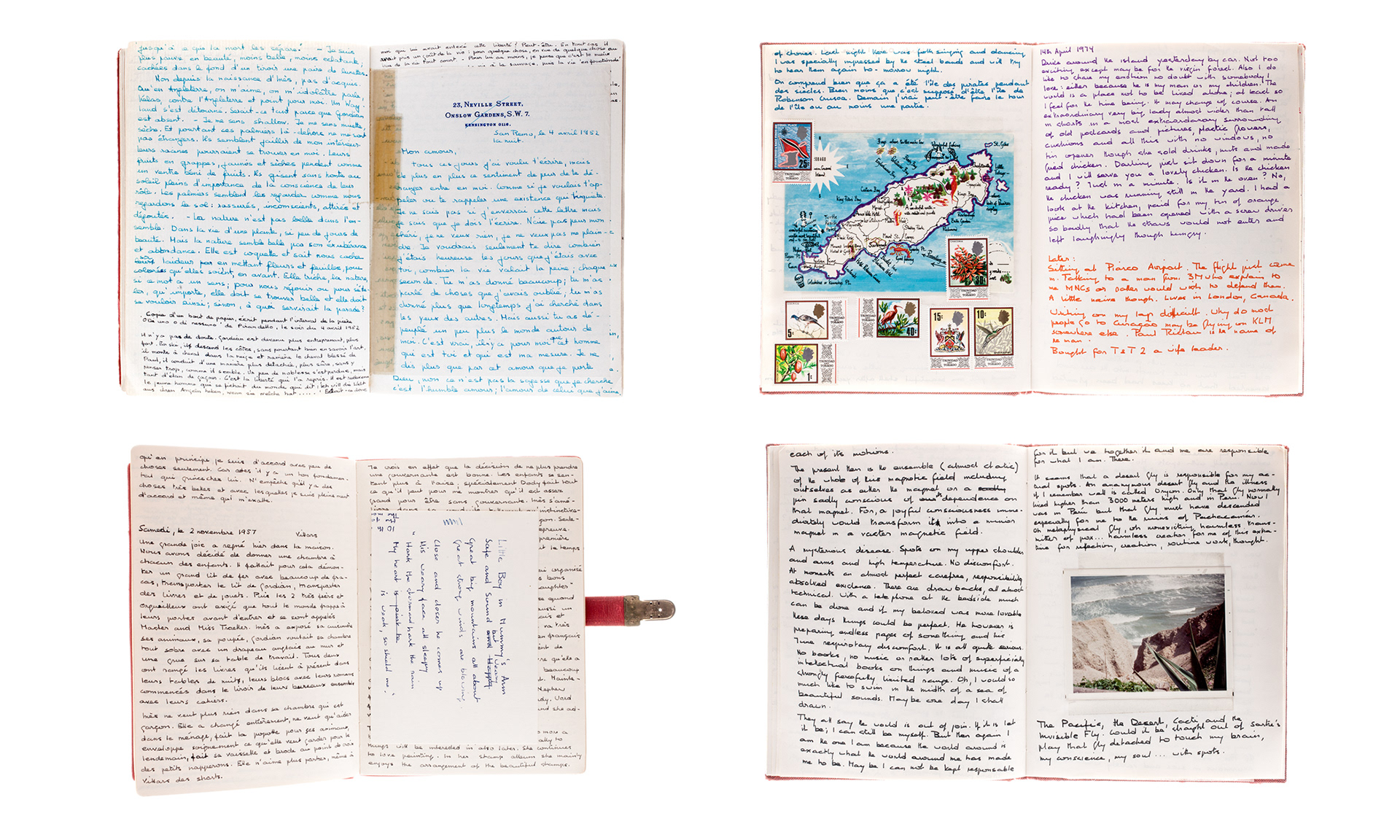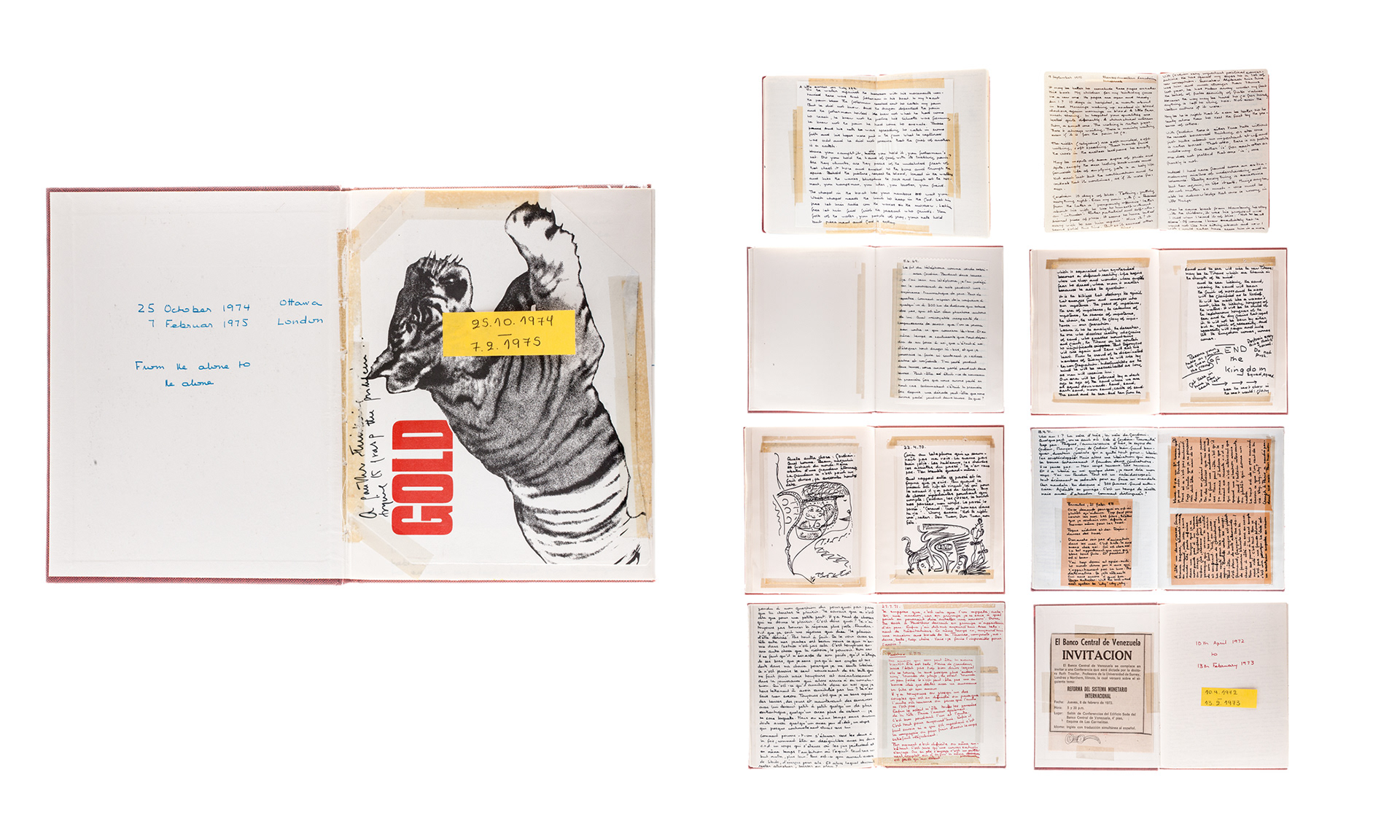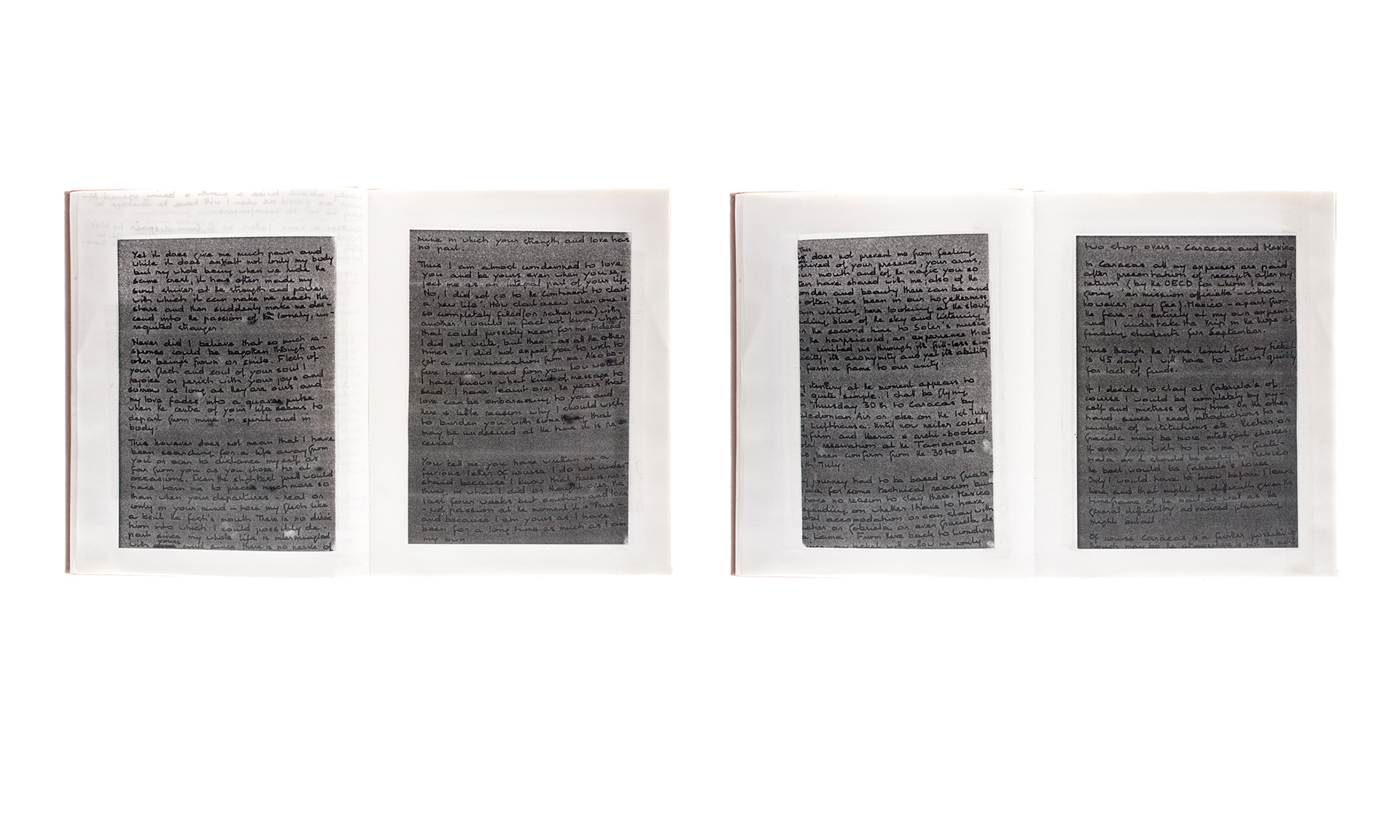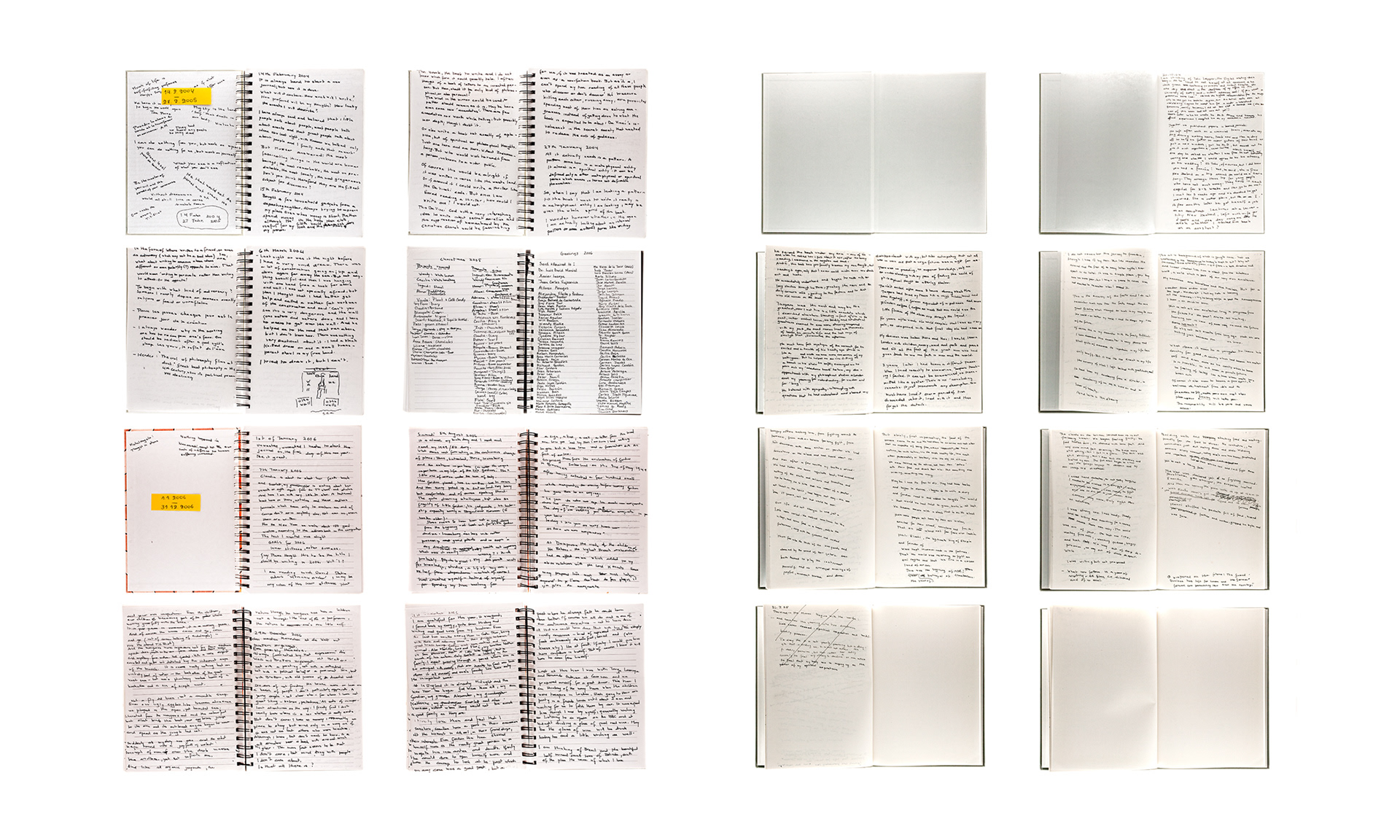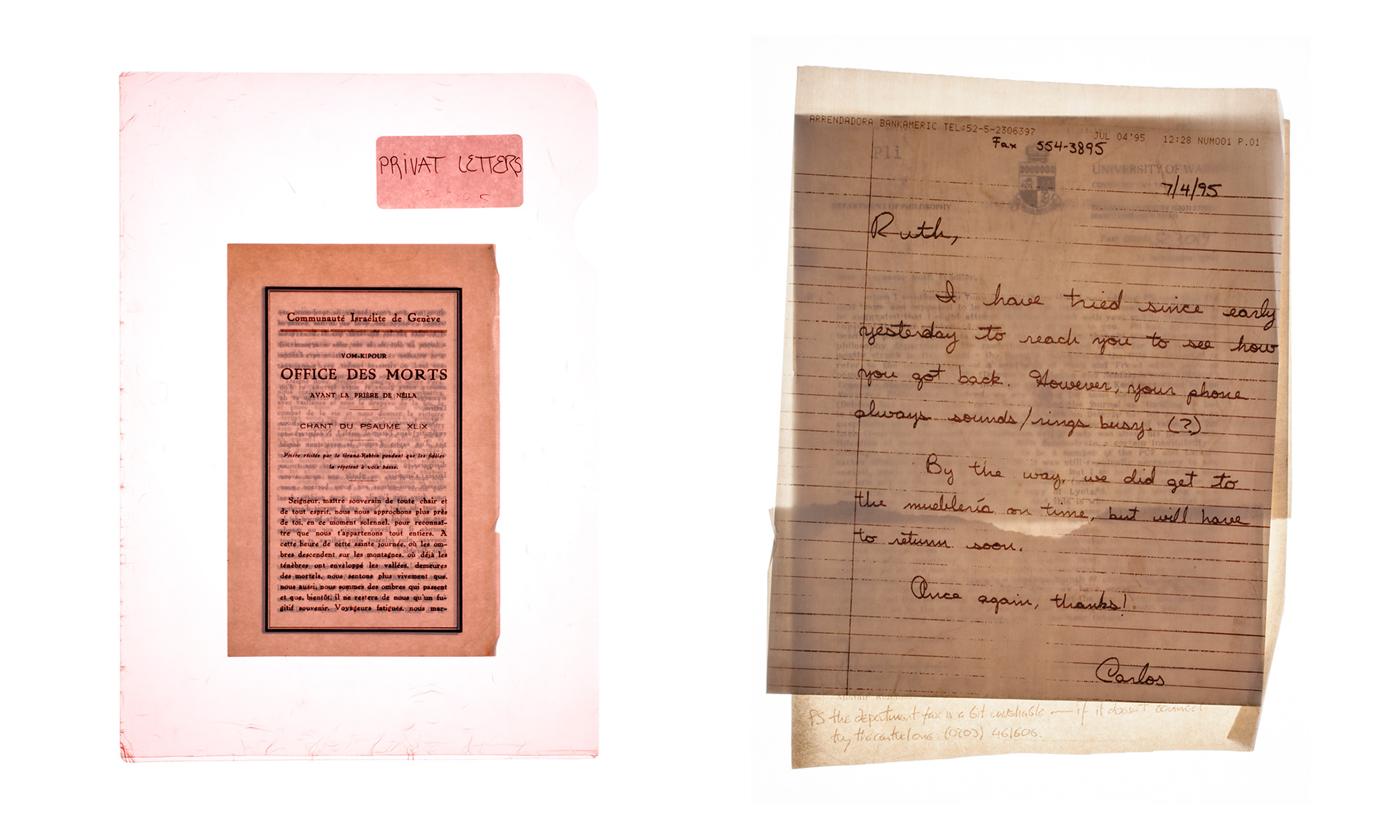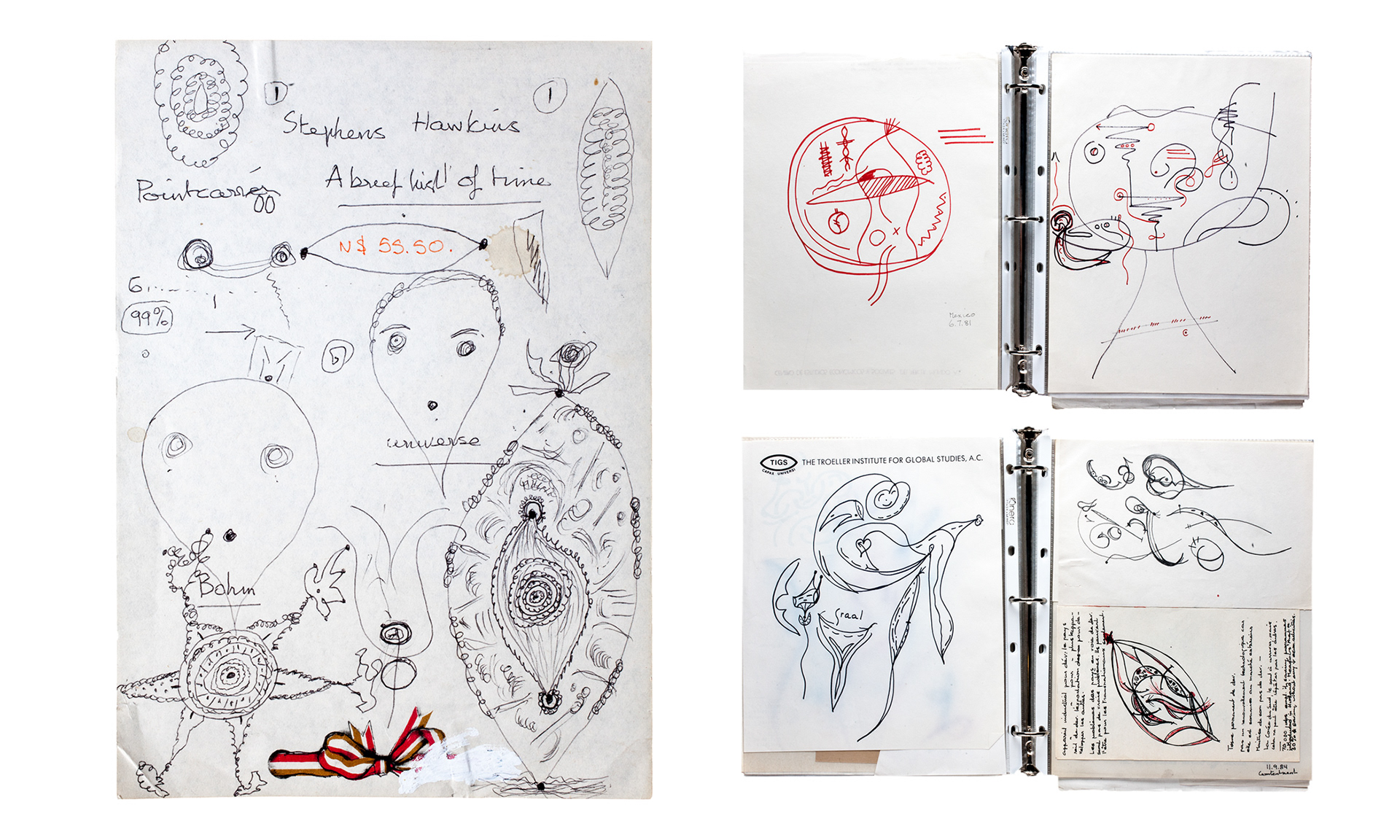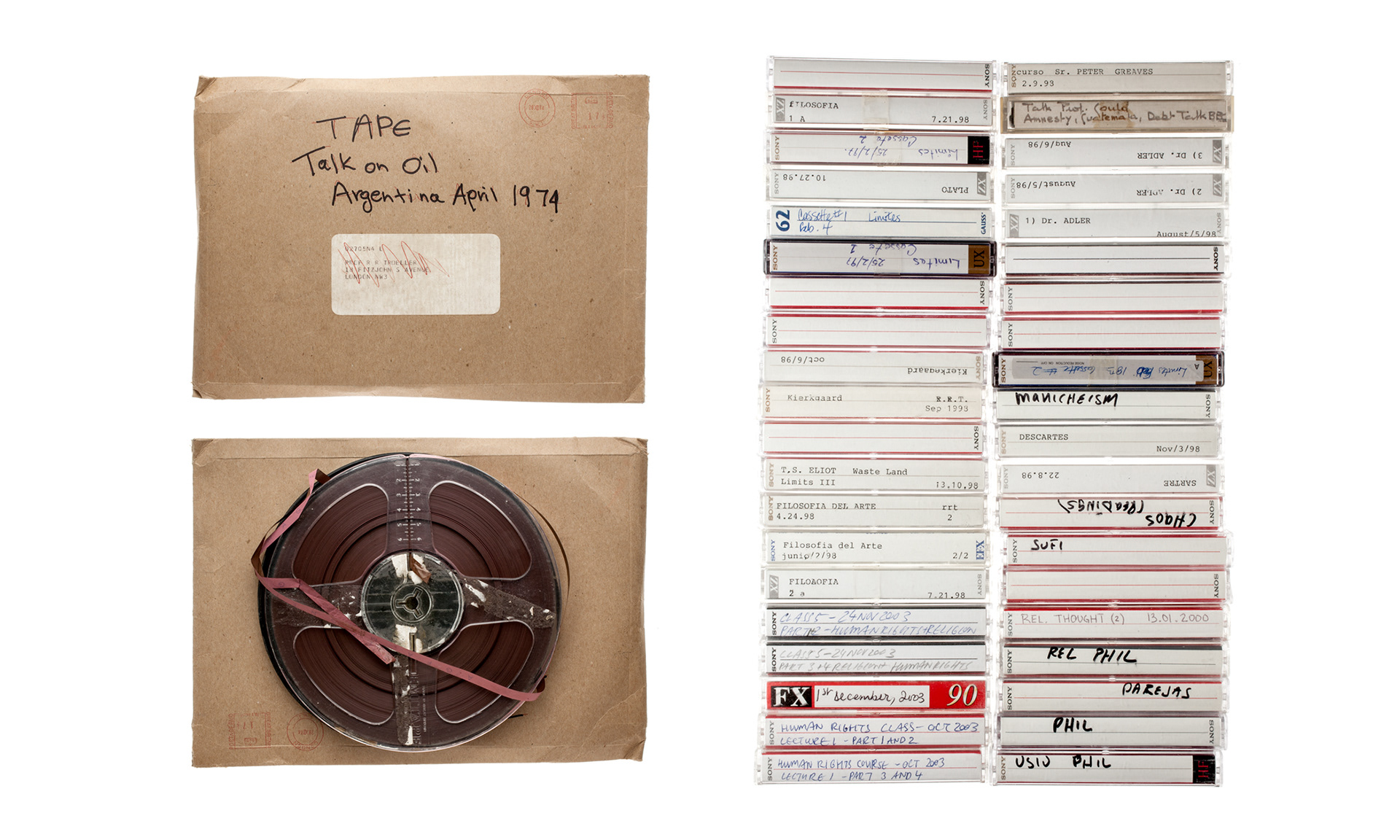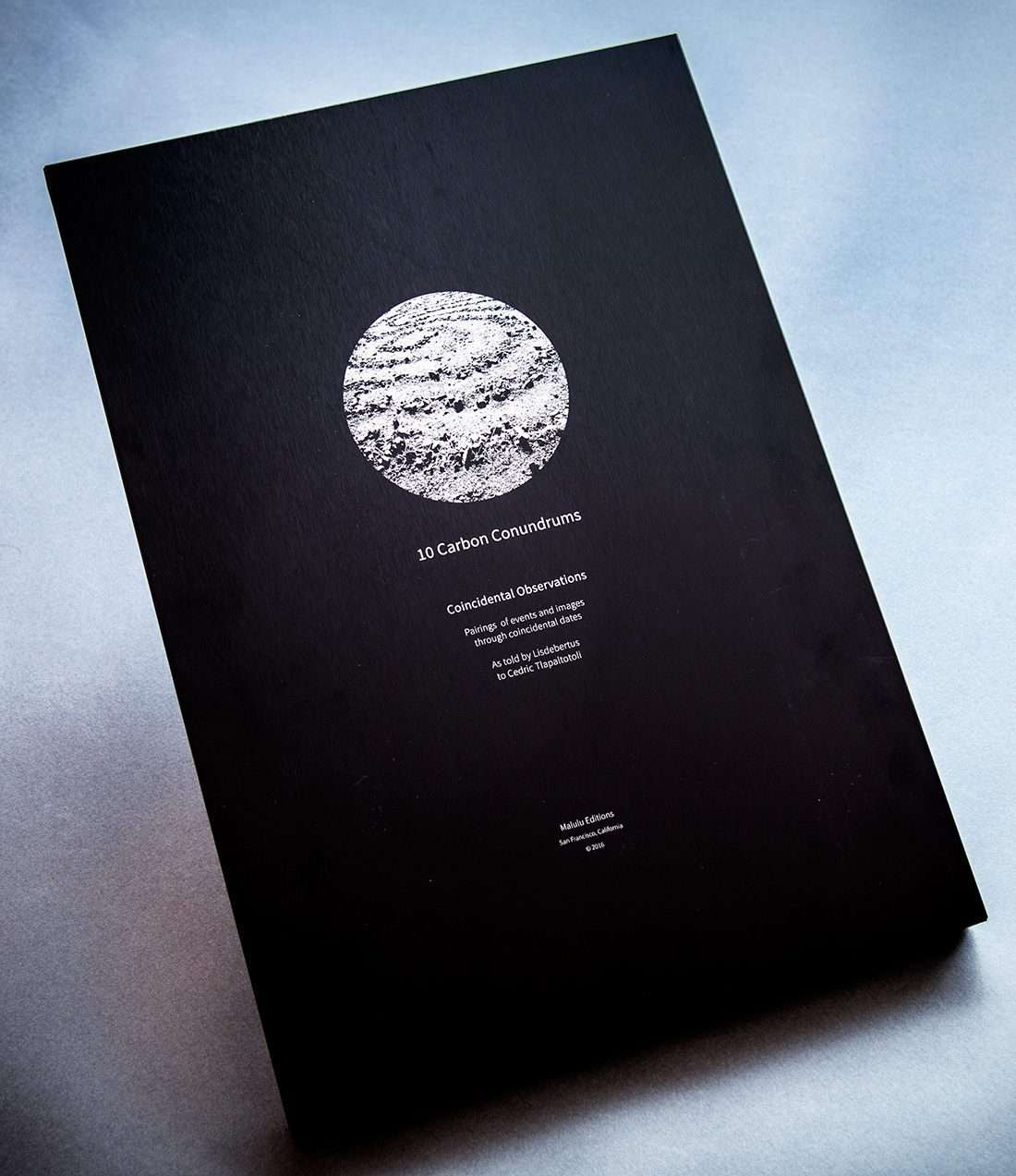 Coincidental Observations Pairings of events and images through coincidental dates
As told by Lisdebertus to Cedric Tlapaltotoli
10 three-panel dual-sided folios held in wraparound folder
laminated pigment on paper in etched aluminum box with HDPE insert.
A visual and textual commentary on our world's changing circumstances addressing 10 fundamental issues we face, such as inhabitants of this planet – genetic manipulation, chemical manufacturing, pollution and Man's incessant resource exploitation. Each issue is presented in a 3-panel folio using dual-sided printing and features images, text, graphs and a reference to a specific piece of music which inspired that folio.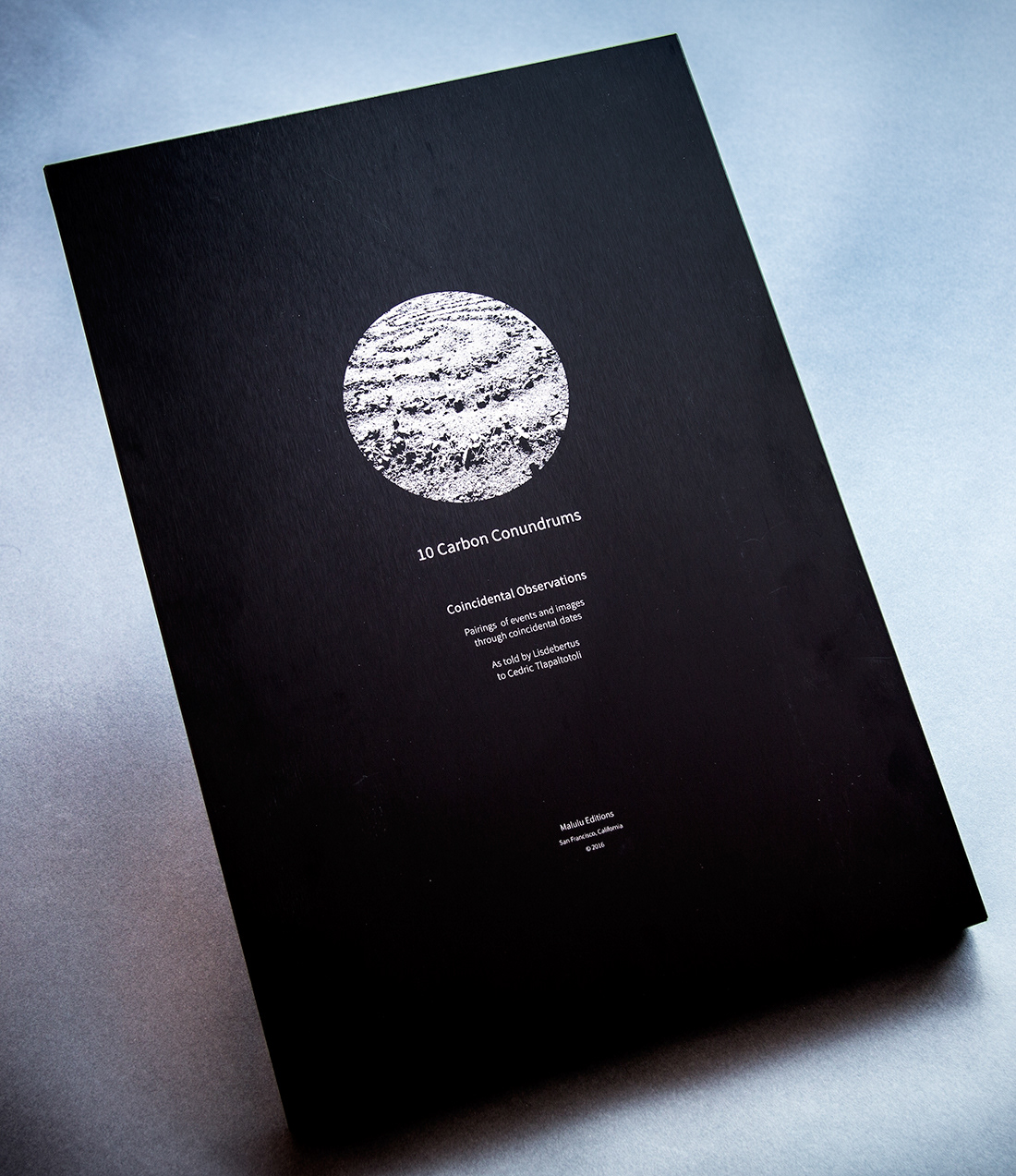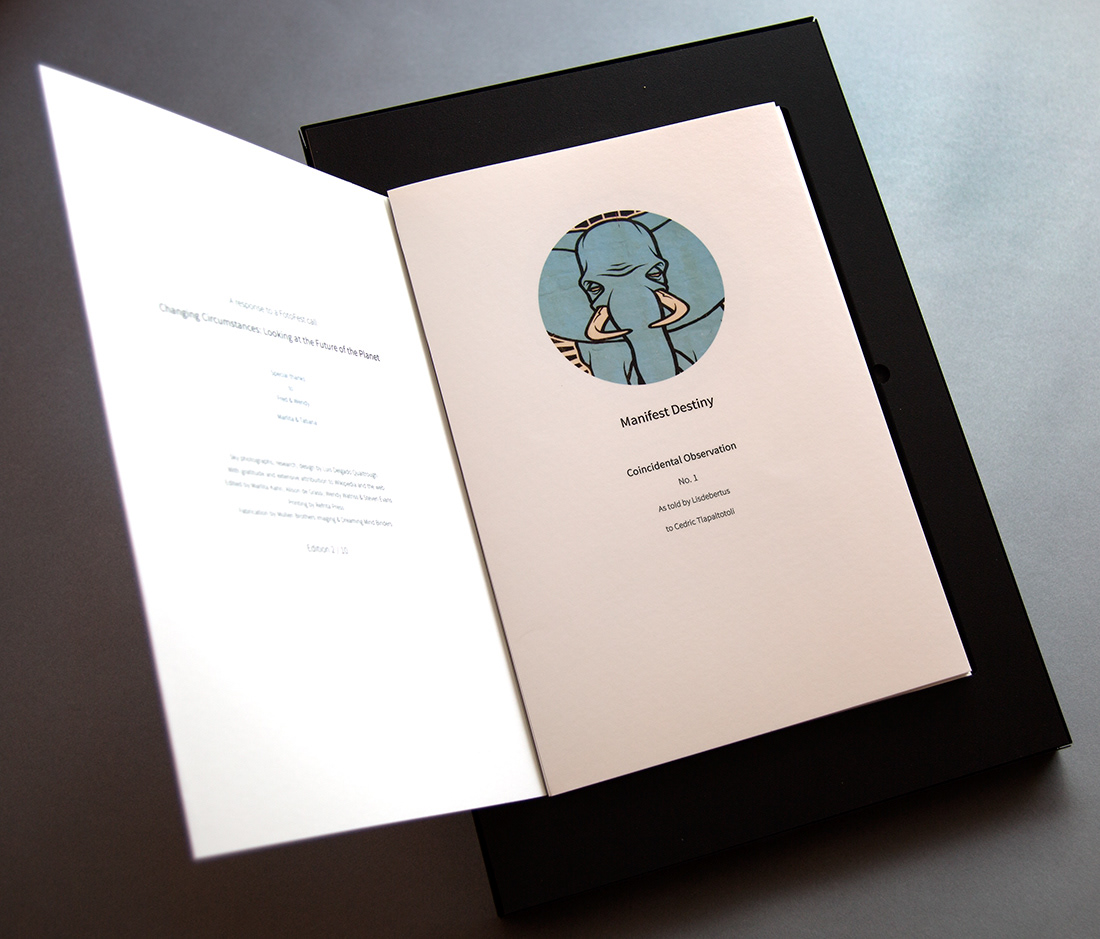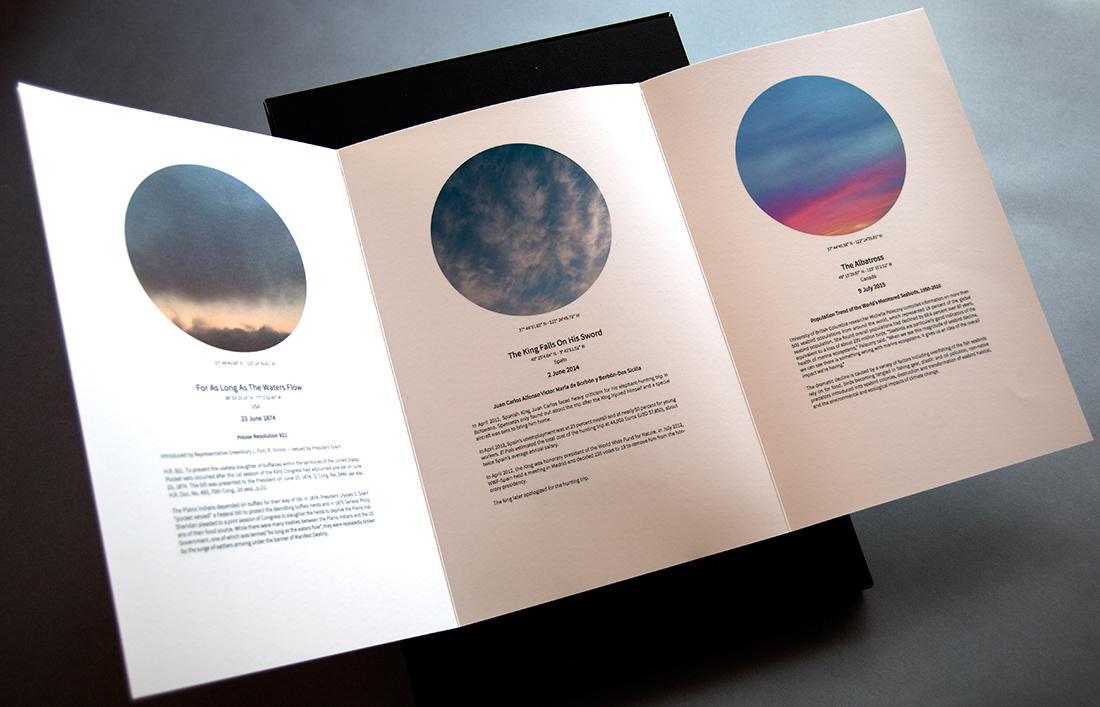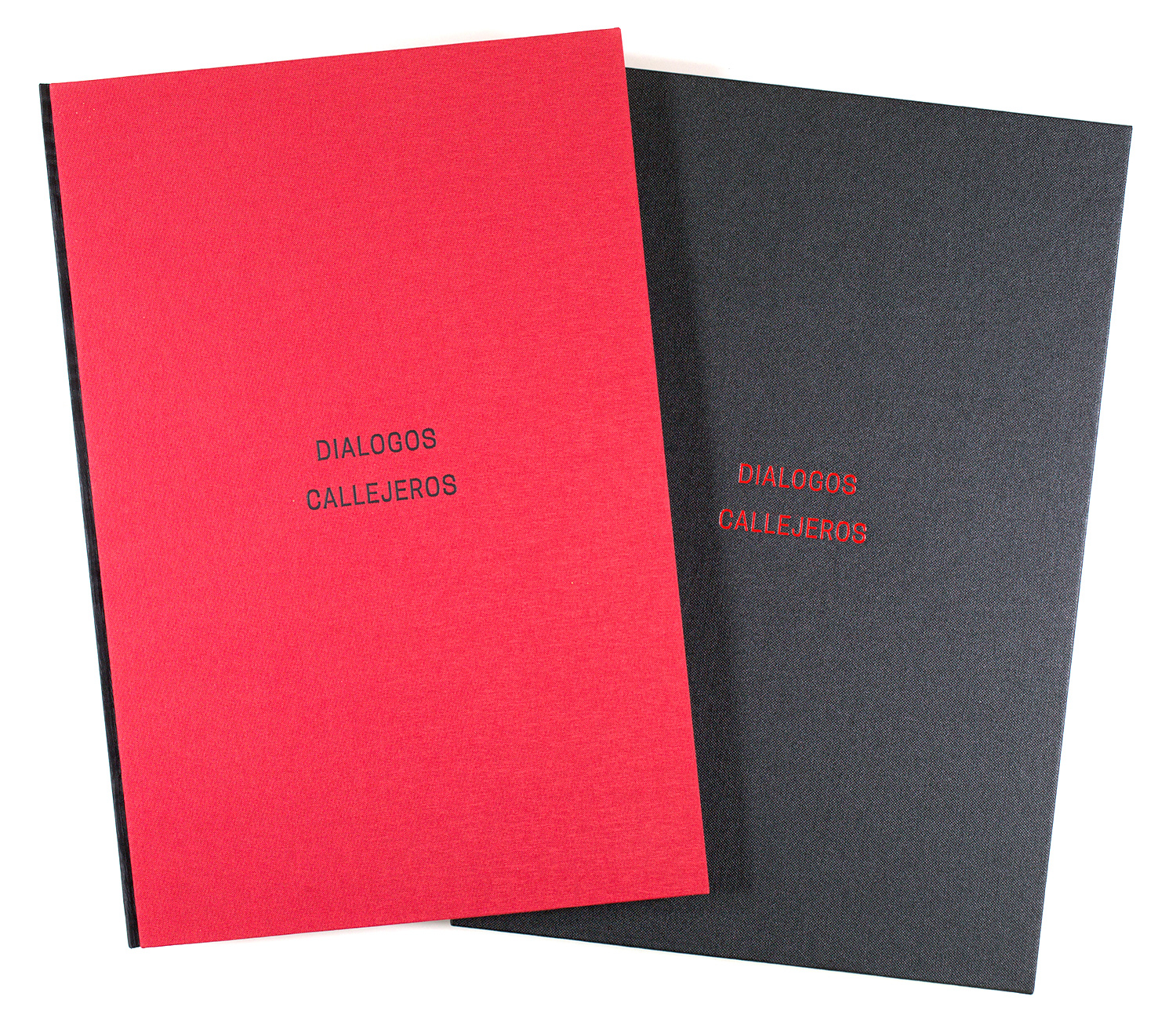 ​​​​​​​Dialogos Callejeros - Street Dialogues
Spanish, English editions
34 pages, hard bound in slip case. 10.5" x 11.5" x 2"
Edition of 15 in each language
An illustrated photo songbook referencing the street names of the Polanco neighborhood in Mexico City such as Homer, La Fontaine, Schiller and many other luminaries. A multifaceted journey of food, songs, ideas, ideals and street life.